FLOORING STORE REDLANDS CA STAFFORD'S DISCOUNT CARPETS
1915 W. Redlands Blvd, Suite 106-B
Redlands, CA 92373
(909) 888-9732
Monday -Friday 9:00 am – 5:00 pm
Saturday 10:00 am – 2:00 pm  
A Full-Service Flooring Store In Redlands CA, Serving Redlands, Yucaipa, Calimesa, San Bernardino CA!
Create the look you want with luxurious flooring from Stafford's. We carry the top brands in carpet, hardwood flooring, porcelain, ceramic, laminate, LVT and vinyl flooring materials. Think of us as your one-stop-shop for all your flooring needs.
Stafford's Discount Carpets is a featured "PRO" on Houzz as a preferred flooring store in the Redlands CA area!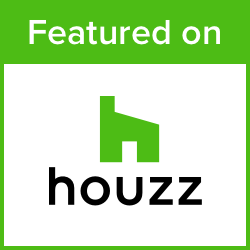 We are experts, licensed flooring installers with knowledgeable and friendly staff that will make your buying experience a pleasure.With so many flooring stores. you'll be happy you took the time to visit Stafford's in Redlands CA! We are dedicated to bringing quality flooring to both residential and commercial clients throughout the Inland Empire. With our free consultations, we help make your vision a reality. We utilize our 35+ years of expertise in the flooring industry to offer custom recommendations and ensure you're getting the right flooring material, style and color for your needs and budget. Stop by our Redlands CA flooring store showroom to see for yourself.
We are also a member of  Redlands area community organizations.
We represent the finest flooring brands, some are only available here in Redlands at Stafford's Discount Carpets. Stop in our flooring store in Redlands or call us today we look forward to learning how we can help you!
Stafford's Discount Carpets stocks most all of the best flooring brands in Carpet, Tile, Hardwood, Vinyl Tile and Vinyl plank flooring. Stop in and shop around, ask some questions! We have years of experience and there is a relaxed atmosphere here for you to enjoy and figure out what will suit your needs best!
Stafford's Carpets specializes in many styles of flooring including carpet, laminate, hardwood, LVT, and vinyl from top manufacturers in the United States available for customers to purchase. We also have expert installers to bring the product to your home or business and get the job done right.
Our flooring store was started by Roger Stafford in 1998 in San Bernardino. After continued growth and additional family members joining the flooring business, in March of 2015 Stafford's moved to the present location at 1915 W Redlands Blvd in Redlands, a location that could accommodate our continued expansion! It is all because of our dedication and commitment to customer service and the continued referrals and loyalty by our repeat customers that has enable this growth!  We have installed flooring as far south as San Diego, west into Los Angeles, East into Palm Springs and Indio. Although the majority of our business comes from loyal local neighbors here in Redlands, Yucaipa, Highland, San Bernardino and Riverside, we are willing to go wherever clients ask because everyone loves to have the very best flooring company experience and we're happy to deliver! We have even sold products that were taken by plane into the remote wilderness of Alaska. Some of our carpet has been delivered to Idaho, and Baltimore MD. Stafford's Carpets has always tried to be a leader in customer service for whatever the need calls for.
We are a family owned business that opened our doors in May 1998. Our desire as a residential and commercial flooring store is to provide fair prices with good service and to educate our customers with the best flooring solutions for their needs and budget.
Combined we have over 35 yrs. of flooring experience and many loyal customers who have used our services over and over, throughout the years. Our goal is to make Stafford`s Discount Carpets your one stop flooring store!
Stafford's Discount Carpets Flooring Store is located on Redlands Blvd in Redlands CA!
We hope to see you soon!
One of our recent tile installations, a new bathroom and shower!
We thrive on a job well done, and helping find the right design. When it comes to flooring, whether it is carpet, wood, vinyl or tile, we absolutely get as excited as our customers!